The Kidexpo in Paris in October 2016 was dedicated to children aged 4 to 12 and their families. The vans division decided to participate at the expo, as their product range from V-Class to Citan also aims at families. MobileKids implemented a traffic school and workshops for kids at the stand.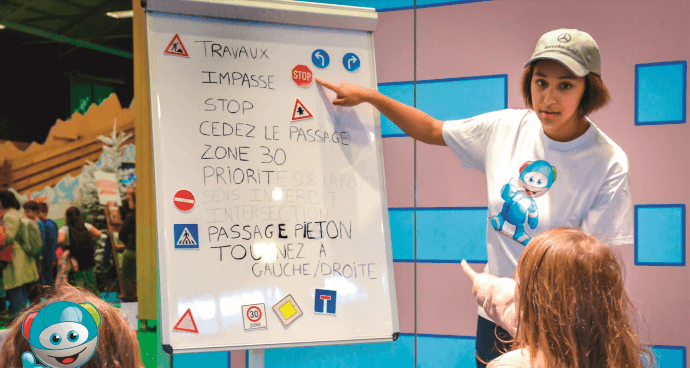 The traffic course for kids was to help increase the children's awareness of the problems and dangers of road traffic. The children were able to get behind the wheel themselves and drive around a circuit in toy cars. Road safety experts accompanied the children on their drive and taught them, in a fun way, all about the rules of the road and how to behave on the road.
For 2017, MobileKids France is planning to enlarge the engagement.