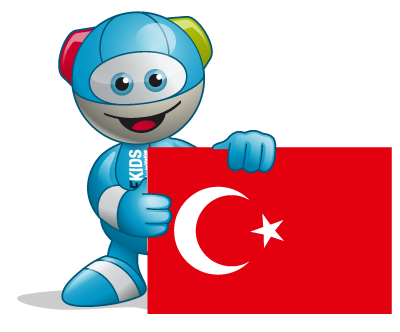 MobileKids Traffic Firefly is a cooperation project of Mercedes-Benz Türk and the charitable Turkish foundation TEGV.
The focus of this cooperation is educating and raising the awareness of children aged 7 to 14 under the motto "Children on the Roads".
A traffic safety vehicle has been travelling the entire country since 2013, in the first five years all seven regions of Turkey are to be visited and over 17,500 children educated. As of November 2016, MobileKids Firefly visited 11 cities, 28 schools and reached12,500 students.
In 2016, the MobileKids Traffic Firefly Truck visited the province of Aksaray and Hoşdere as part of summer and winter school activities prepared for the children of employees. In 2017, Mercedes-Benz Türk employees will get educators education from TEGV to become MobileKids Traffic Education Educators as this represents a volunteer group of the project "Mercedes-Benz Turk Star Hands".
An introductory brochure, 20 videos, 7 learning games, notepads, pencils and Moki puzzles were created for the project.
The project was presented at the "Comvex Fair", the "Mother and Child Fair" and the "Kocaeli Children Fair" with an information booth.
Despite the downward trend in recent years, the number of traffic accidents in Turkey is still a key issue. As in most countries, traffic safety is a top priority. But accident statistics show that contrary to other parts of the world, children are involved remarkably often in Turkey. These are good reasons for starting an effective and sustained initiative.
As a collaboration project between Mercedes-Benz Türk and the charitable Turkish foundation TEGV, MobileKids focuses on educating children aged 7 to 14 and raising their awareness of the risks in traffic. Furthermore, MobileKids develops concepts, skills and behavioral patterns for improving traffic safety.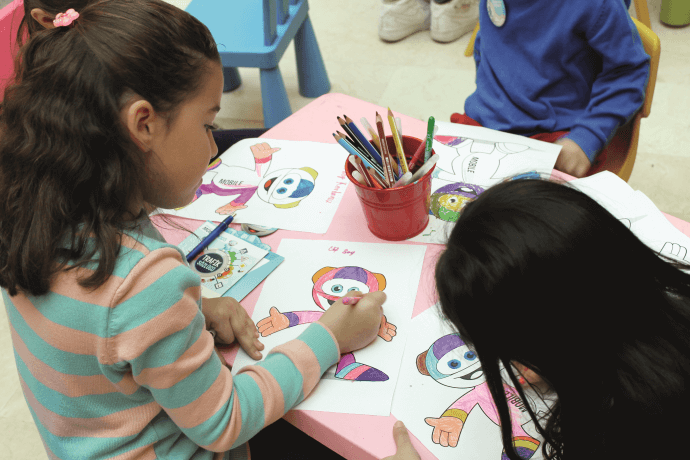 The first programme on this subject that has been realised as part of the project was MobileKids Traffic Firefly. A mobile TEGV team was already involved in the concept phase to ensure that Traffic Firefly is tailored directly for children. This close collaboration between Mercedes-Benz Türk and TEGV is the result of the experience gained from the MobileKids projects worldwide: projects tailored specifically to children are best implemented together with organizations or foundations that are qualified in the area of child education.
Under the motto "Children on the Roads", Traffic Firefly has been on the road with a traffic safety vehicle since 2013 to educate children of elementary school age on traffic safety. The training programme is about six hours long and includes learning modules such as traffic terms, basic traffic rules, crossing streets and the topic of attentiveness. Children are also to be taught appropriate skills.
For the first five years, it is planned to visit all seven regions of Turkey and educate more than 17,500 children. To this end, events at various schools in one to two regions will be organized each year. By December 2016, MobileKids Traffic Firefly had already visited 21 schools in six cities and eight districts. As a result, more than 12,500 children have already been able to attend the classes.
MobileKids Turkey also prepared an online education module where children can get the same education as is given at Traffic Firefly. The module has been online since December 2015. As of today, 1,500 children got a comparable education through this module.
Apart from Traffic Firefly and the education module, the MobileKids website (www.tr.mobilekids.net) is an indispensable aid for the project. The website offers children entertaining learning games, and parents useful information about traffic education. Furthermore, MobileKids expands its reach with a Facebook page (www.facebook.com/mobilekidsturkiye).