As the inventor of the automobile, we have been particularly committed to vehicle and traffic safety for many decades. We consistently follow our guiding principle, the "road to accident-free driving". We have been a driving force behind the advancement of the entire automotive industry with innovative vehicle architectures as well as intelligent protection and assistance systems. For us it is not just about protecting the occupants of our own vehicles, but about the safety of all road users. Safety has priority – and that particularly applies to the youngest road users, our children! With our "MobileKids" traffic safety initiative, we want to make especially children fit for taking part in the traffic on our streets and roads. Since the programme began in 2001, we have reached more than 2 million kids with our offerings.
With the international "MobileKids" campaign, children aged between six and ten years playfully learn about safe behaviour in road traffic. The offerings of MobileKids range from extensive information and teaching materials for parents and teachers to contests for learning institutions and a wide variety of online offerings and activities.
More than five billion people are part of the traffic flow worldwide on a daily basis: on foot, on their bike, on the bus, in trucks or in cars – be it as drivers, co-drivers or passengers. Among them are a good many children, too. In many countries around the world, MobileKids proposes lessons, materials in the local language and individual activities in order to make children aware of the challenges of road traffic. I am very pleased to sponsor this initiative and look forward to all those who will join with us in improving the safety of our children.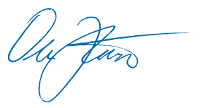 Yours
Ola Källenius
Chairman of the Board of Management
CEO and Patron of MobileKids