The MobileKids initiative now covers 50 schools with a total of 8,000 schoolchildren and 400 teachers in Hungary. In Pálmonostora, many school kids cycle to school from the surrounding farms. So it's very important for them to know how to behave correctly in road traffic.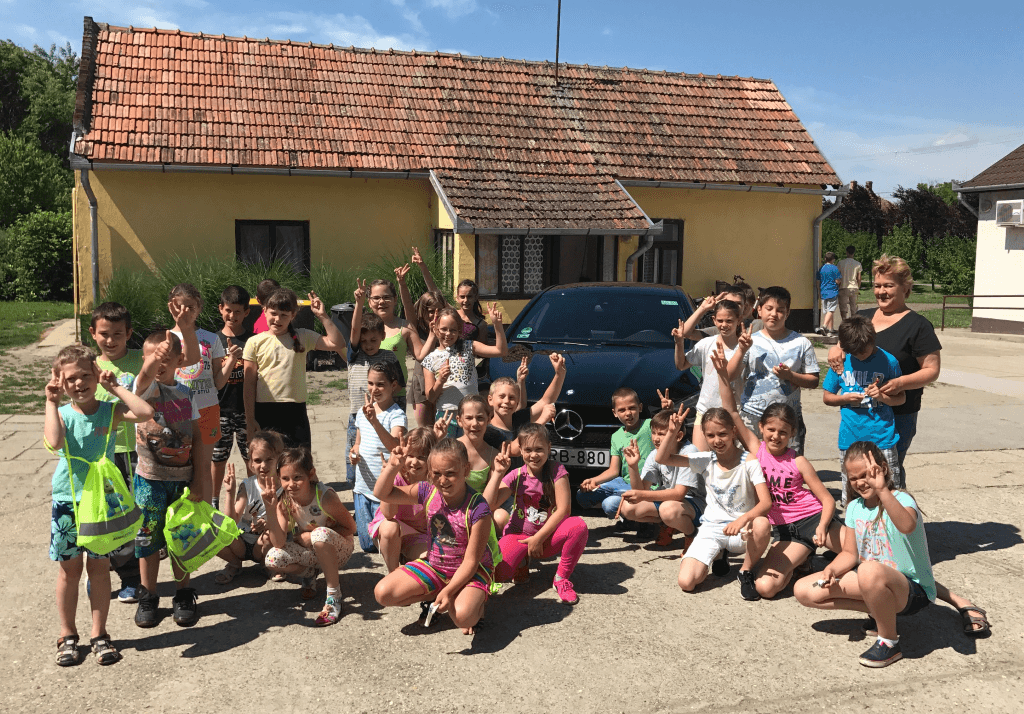 In the first year at Gárdonyi Géza elementary school, the school kids worked hard with their teacher to qualify to take part in the "Mobile Cup" competition in Kecskemét. There was an introductory test, interactive lessons with workbooks and short films as well as a final exam. After the final, the action switched to the road safety track. Unfortunately, the first grade at Gárdonyi Géza elementary school did not have enough schoolchildren to take part in the "Mobile Cup". So the workforce at the plant in Kecskemét decided to surprise the children by presenting them with Moki backpacks. These were filled with a set of basic equipment for safe cycling. Both the children and the teachers were very surprised when two cars pulled up. Their eyes lit up as the trunk opened and the presents came out. They were very pleased to see their classwork on road safety rewarded. "It brightened up our gray school routine. The many fantastic experiences brought great pleasure to everyone. Thank you very much," a delighted schoolchild told me.
In Hungary, MobileKids won the prize "Responsible conduct in the Hungarian economy – CSR Hungary" in the junior category. Since 2012, Daimler has been active in Hungary with MobileKids as part of the "Life on the road – for road safety" program. As Hungary's national curriculum allows little time for road safety instruction, I'm pleased that this project is helping to offer the first grades at elementary school a comprehensive road safety education program while supporting the work of the teachers.
But MobileKids is not just in Hungary, I'll soon report to you on other projects.