Hello Moki! Nice of you to take a few minutes. We hope you are well and have started the new year well?
Yes, very well indeed. However, I didn't have much time to rest. As the MobileKids team and I have been busy arranging the new topics for 2023 over the past few weeks. And I have to say: Teachers, parents and children can really look forward to many new and very exciting articles and videos on the subject of road safety education.
Really cool! Before you publish the first content, the Didacta education fair will take place in Stuttgart from 7th to 11th March. Can you tell us what this event is, and why people should definitely not miss it?
I look forward to Didacta every year, and think it's great that it can take place in Stuttgart again. The fair is like a big class reunion where you see lots of familiar faces from the education sector - from teachers, educators and tutors to representatives from politics, business and science. They all visit the fair because they want to exchange ideas and learn what's happening in education. Therefore a wide variety of topics, new concepts and learning materials are presented there.
That really sounds like a lot of fun! In the past you were often at Didacta with MobileKids - what do you recommend this year?
Be sure to stop by and visit our friends at Genius in Hall 3, Stand 3C56. Genius is the young knowledge community of Mercedes-Benz, which deals with topics such as natural phenomena, mobility of the future, digitisation and the world of children. This year the Genius Box will be presented there, a toolbox of ideas for primary schools. As usual, you can find all the latest content on the topic of road safety education for children on our website. Whether new articles, short videos, school materials, multilingual learning units or, for example, a leaflet on how to make an emergency call - at www.mobilekids.net there is something for everyone.
You've already said that you have a lot of new content planned for this year. Is there a way to make sure we don't miss any more of this?
Very good question! If you click here you can easily subscribe to our newsletter. For this, we compile the most exciting new content four times a year and send it directly to all subscribers' inboxes. That way you really won't miss anything. But now I have to move on - see you very soon, and don't forget: Always be careful in road traffic.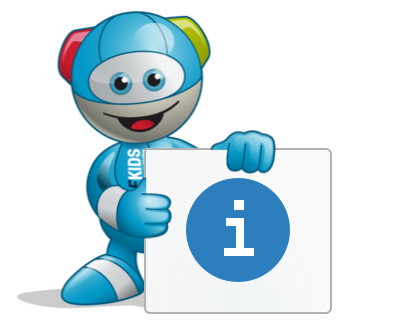 Didacta is one of the largest education fairs in Europe, and is regarded as the most important meeting place for the education sector. This year the event, which provides a comprehensive insight into the entire education sector, will take place at Messe Stuttgart. We have compiled the most important information for you
 
Date:
7th to 11th March 2023
 
Opening hours:
daily from 9 a.m. to 6 p.m.
 
Programme:
All programme events can be viewed here (in German only).