Absätze
Around 50 children from the Hermann-Butzer School, an elementary and lower secondary school in Schwieberdingen, Baden-Württemberg, were invited to the birthday party. Prof. Dr. Thomas Weber, member of the Board of Management of Daimler AG for Group Research and Mercedes-Benz Cars Development, greeted the school kids and with their teachers at the Mercedes-Benz Museum. As patron of this project he is absolutely convinced of its concept.
The goal of the MobileKids traffic initiative is to enable children to learn about road traffic in a playful manner: Pupils in the age group six to ten can learn to recognize dangers themselves, and navigate through traffic safely and prudently.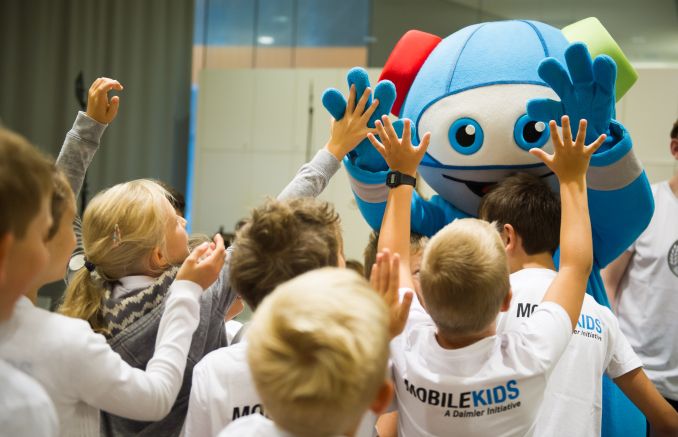 "Over the course of many years I have been able to see again and again that the children have fun with MobileKids and that the concept plays a valuable and active part in the teaching of road traffic skills."
- Prof. Dr. Thomas Weber, member of the Board of Management of Daimler AG for Group Research and Mercedes-Benz Cars Development -