The temperature was 30 degrees Celsius on the stands at the IAA, while the stage at the Königsplatz in Munich was also a hotbed of activity: 13 popular figures from a wide range of initiatives, associations and companies had gathered in a particularly colourful group. However, publicity was not the only reason the furry mascots had come to Munich. Despite the heat, they were doing their utmost to support a greater cause: They "shook paws" to swear that they will work for more road safety for children in the future. The usually playful and fun-filled mascots were serious for once.
What's more, these well-known representatives of their initiatives didn't just hand out gifts and handshakes. This year, the mascots were attending this major motor show on another mission that goes beyond mere socialising. Moki and his colleagues support the following goals:
We want to work for free access to education for children, regardless of their social or geographical background.
We support a holistic and creative approach to education to enable children to resolve challenges in a self-determined way.
We want to generate a large, positive impact in the areas of health, the environment, mobility and the internet (HEMI).
The highlight of the joint ceremony on the stage was the symbolic paw print under the mascot manifesto, which takes its cues from the United Nations Sustainable Development Goals (SDGs). "Our mission is clear: We want to help you find your place in life as alert, healthy and self-confident individuals. We swear by our paws that we will stand up for three super-powers", the document reads. Moki and his colleagues stand for three key principles that are very important in road traffic: consideration, caution and foresight. It was the organisation Blicki e.V. that had invited them to the mascot summit. This is an association that campaigns for the safety of children in four subject areas: Health, Environment, Mobility and Internet.
After the serious part of the ceremony, Moki and his friends were allowed to dance gaily to a hip-hop song composed especially for the occasion. Moki also had an enthusiastic dance partner: Hildegard Müller, President of the VDA (German Association of the Automotive Industry), who had attended the meeting. Germany's Federal Minister of Transport Volker Wissing also took part via livestream.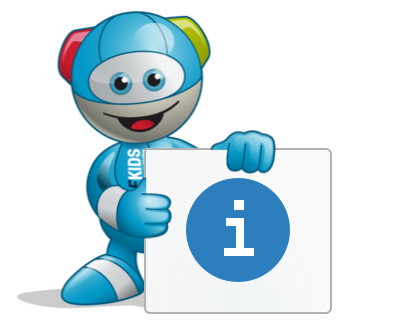 Moki from the Mercedes-Benz road safety initiative MobileKids
Blicki from Blicki e.V.
Liaa from IAA MOBILITY
Berni, Mia and Ben from the FC Bayern Munich
Roter Ritter (Red Knight) from Aktion Kinder-Unfallhilfe
ADACUS from the ADAC Foundation
Hannibal from the German Handball Association
Bibendum, the Michelin Man
Jolinchen from the health insurer AOK
Alli from Allianz
Elfi, the AlpaCar from Bank11