MobileKids has been active in India since 2018 – just as it is in every other part of the world, children in India play an important role when it comes to improving road safety. In Indian cities, a large number of children walk to school or use bicycles to commute.
Road Safety awareness has been a priority for Mercedes-Benz Research and Development India (MBRDI) for many years now. MBRDI has successfully implemented campaigns addressing youth, policy makers, non-profit organizations and other automobile companies as well.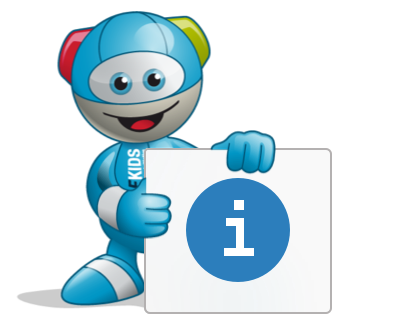 Launched by MBRDI in July 2018 in Bangalore & Pune, India
Targeting children at 100 schools in class 4, 5 & 6 and reaching 15.000 children in the first year
12 trainers are delivering the program at schools
MobileKids sessions integrated into school time tables
Focus on Safe School Zones – completing infrastructure fix activities with children and employees at MBRDI
Over 400 potholes, 300 road signs and several mirrors, reflectors and road studs fixed across school zones
More than 2000 hours were carried out voluntarily by employees
Collaboration with Bangalore Traffic Police, Fire Department and other local government authorities for successful program implementation
MobileKids annual event conducted to felicitate children from class 6 completing the program as well as give out awards and acknowledgment to employees for all their support in implementation
In 2018, MobileKids was launched in Bangalore and Pune, reaching over 15.000 children in 100 schools. The project addresses children from class 4, 5 & 6 typically aged between 9 and 12. For this, the modules of MobileKids have been translated and contextualized into Indian, maintaining the learning outcomes and the essence of the sessions. MobileKids sessions are integrated into the school time tables and are delivered by a group of qualified trainers. Each child receives about 6 to 8 sessions in one year and the progress of each session and child is tracked using a MIS system for data collection. Children learning outcomes are tracked by conducting a pre and post test after each module is delivered. A significant aspect of the project is the integration of special days in collaboration with various government authorities. For this, children are given exposure visits to traffic control rooms, traffic parks, and fire stations among others. Some schools have also organized rally's and community awareness programs, giving children the opportunity to influence their immediate surroundings and demand for safer roads!
Additionally, MBRDI has a very strong employee volunteering program weaved into the MobileKids project. 20 schools were chosen as MoKi special schools to complete a pilot "Safe School Zone" assignment. Employees along with the children from the schools, completed a road safety infrastructure audit around their school campus in order to identify some of the basic infrastructure requirements which are missing. These could be road signs, zebra crossings, road reflectors and potholes around their schools making their everyday commute difficult. We believe that while we talk to children in their schools about road safety, it is also important to be able to provide them with the basic infrastructure such that they can rely and practice the learning modules during their everyday commute. MBRDI is proud to say that 450 potholes, more than 200 road signs and several mirrors and road reflectors have been installed around the 20 schools. Having the children support in this activity created a great sense of ownership and responsibility for them to abide by road rules and regulations.
A grand MobileKids annual Event was conducted where children and employees were felicitated by the management for their contribution to the project.
In the years to come, MobileKids will continue to be the flagship project for MBRDI with a goal to make road safety education a part of every school in the country. The program will be extended to a larger number of schools in Bangalore & Pune along with scaling the "Safe School Zone" activities. For this, MBRDI will be looking into a larger number of infrastructure updates around school zones such as constructing speed breakers and innovating on safer drop and pick up points for school children – for more road safety in India!