As adults, we regularly experience road traffic from different perspectives: on foot all the time and often also from a bicycle and a car. However, many of us have not yet sat behind the wheel of a truck. It is therefore important to realise that you sit very high up in large vehicles and therefore do not have the best view in all situations. It becomes particularly confusing when large vehicles turn (right). It is important for us adults to anticipate these situations in road traffic. This is the only way we can prepare our children specifically for turning situations.
If we are driving ourselves, it is important to adjust the exterior and rear-view mirrors correctly (reduces the blind spot), to keep an eye on footpaths and cycle paths and the right-hand side of the road, and to remember to look over your shoulder. When we are on foot or on a bicycle, we can also do a lot for our safety.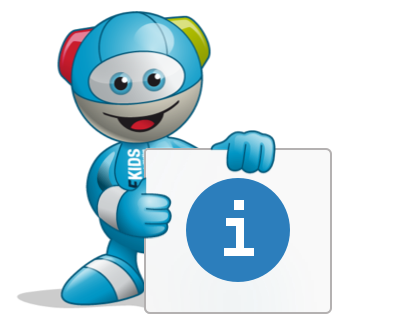 Stand correctly. Either stop in front of a truck or behind it on the right with sufficient distance. Do not stand next to a truck, as the indicators are not visible here either.
Make eye contact. Did the right-turning driver see me? If I can't see the truck driver in his mirror, he can't see me either.
When in doubt, wait. Even if you have your own right of way, just in case things get confusing. Attention: the rear wheels of large vehicles travel much further inwards around the curve than the front wheels.
The Little Turning Exercise
Look at the three small pictures with your child. You can then solve the following short completion exercise together.