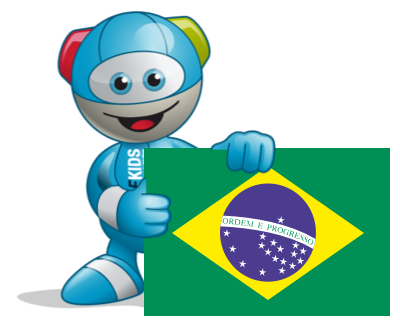 Project week incorporated into curriculum and class schedules in the Southeast of Brazil.
Target group expanded to children aged 4 to 18 (learner drivers) with separately developed additional content.
Car park fully converted into road safety training centre.
Lots of give-aways for participants of all ages in project weeks.
Moki dolls and action figures for children of different age groups.
In Brazil, the teaching material of the MobileKids project at Colégio Humboldt is integrated into its traffic education programme called Auto Humboldt. The intent of this project is to develop the students' traffic education principles awareness in order to not only turn them into good pedestrians, cyclists, and passengers but also – in the future – into good drivers. The material is used by all students from the age of 4 to 18 years at Colégio Humboldt. This means that the educational measures reach over 1,000 students and their parents every year.
The cooperative arrangement began in 2014, imparting the content to the teachers first to motivate them to develop a traffic safety project.
The Colégio Humboldt is an accredited German-Brazilian encounter school in Brazil and a cooperation partner of MobileKids. It also distributes the material to public schools in the region who are partners of the Colégio. The results were jointly submitted to the education authority responsible for the curriculum, so as to embed the concept in the country's class schedules.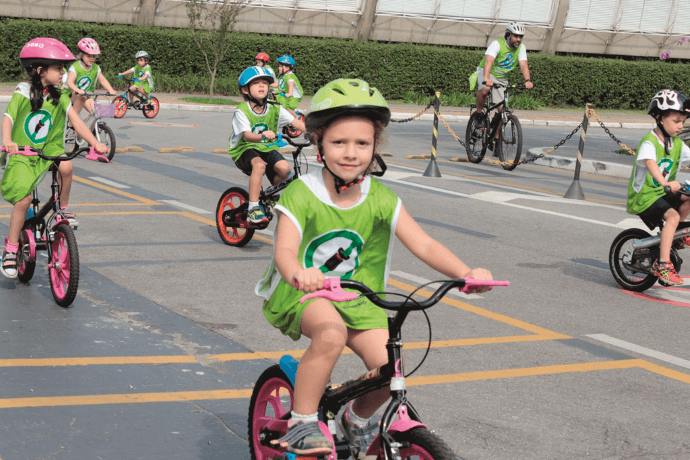 With the support of Mercedes-Benz, one of the school's car parks has been converted into a traffic safety practice area by extensive reconstruction. This new practice area is used as a permanent "open-air classroom" for traffic education.
Through the project weeks, the traffic safety content has found its way into the fixed curriculum for children of pre-school age and the first grade at Colégio Humboldt, where it is taught throughout the school year. The intent is that through the children, the school is able to reach and "educate" the parents as well. This is why the school produced some folders and a film on how to use the parking area correctly.
MobileKids accompanies the students at Colégio Humboldt until they take their driving test at the age of 17. The teaching staff have developed their own teaching material to extend the traffic education aspects of the MobileKids project to the target group of learner car drivers. They also produced T-shirts and the medals for the Auto Humbodt hiking and a driver license card that has been handed to the students that participated in the programme during the year.
More project weeks are planned in future. Information brochures have already been produced for this purpose and will be distributed throughout the Southern Brazilian region with the help of the education authorities.