Crossing a busy street, correctly interpreting unfamiliar road signs or travelling alone by bus or train: The way to school is multi-faceted and can be challenging at times for children - especially primary school children. This was reason enough to take a closer look at the topic for the MobileKids initiative from Mercedes-Benz. During the second digital MobileKids teacher workshop, the participating teachers were shown how to prepare pupils for the various challenges of road traffic in a playful way using numerous practical examples and ideas for lessons.
Practical exercises instead of worksheets
Speaker Katharina Dausch, former police officer and today a primary school teacher, who had also been involved in the creation of the MobileKids teaching material, first started with an overview of the Mercedes-Benz traffic initiative: What is MobileKids? What materials are offered? How do these link to school curricula and lesson plans? And what online tools are available on the MobileKids website? "The overall goal of the initiative is to get kids ready for the road through play. That's why the materials contain a lot of practical exercises and only a few worksheets", Dausch said of the school materials, which were designed primarily for children in grades one to four and supplemented by several internationally valid learning units as well as various online training courses.
After the short introduction, the workshop participants were allowed to get active themselves and try out some of the exercises for the classroom. The workshop started with the so-called laundry game, which serves to increase judgement and is not only fun for children, as the workshop proved: For the exercise, first those teachers who wore clothing that would be highly visible in traffic were asked to turn on their computer's camera. And lo and behold: Little by little, the first smiling faces appeared in the virtual space - most of them wearing light-coloured tops. Following that, those whose outfits would be less suitable for the street were allowed to turn on their cameras. While one half of the workshop participants now disappeared again, those who wore rather dark clothing now emerged.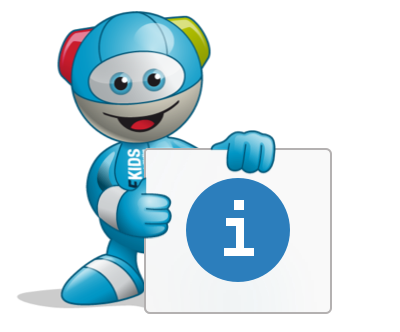 You would like to participate in our next workshop? Then subscribe to our newsletter now. We provide regular information about our materials and other workshop offers there and on our MobileKids website.
"Children need to understand the importance of being highly visible in traffic. Through this exercise they develop a feeling for it", explained Dausch, who had also brought along a special handicraft instruction and explained its usefulness. With the help of these, students can build a darkroom out of a shoebox, a skewer and a small cardboard figure, allowing them to see with their own eyes the importance of choosing the right clothes.
You can't do without traffic signs
Also of great importance for children - Dausch emphasized this several times - are the traffic signs. Children would first have to learn to perceive them before the respective symbols could be associated with a rule. Games such as traffic sign bingo or traffic sign two-on-two are helpful in this regard, he said. The latter is a kind of quiz, which the teachers were now allowed to try out: Dausch first showed a street sign and then read two statements - one correct, one incorrect. The workshop participants now had to choose one of the two options. What sounds simple at first can be quite challenging, as the teachers quickly discovered.
The presentation continued with a so-called hidden object picture, which showed a traffic situation with a wide variety of offences. The task of the participants was now to identify the mistakes and explain why these were undesirable behaviours. "This exercise teaches kids to put themselves in the shoes of a road user and develops a sense of what is and is not allowed", Dausch said of a skill that is also essential on the way to school. This way to school is particularly important for the children, because it offers them the opportunity to socialize and to exercise for a certain time.
"According to the WHO, children should exercise at least 45 minutes a day", Dausch said, before concluding by introducing the "walking bus". This is a concept prepared by various universities in which parents bring their children to fictitious bus stops. There they are then picked up by other children to walk to school together. A good thing to prevent primary school pupils from having to make their way to school on their own.
After just under 60 minutes, the entertaining workshop finally came to an end. Armed with plenty of new exercises on road safety education, the teachers said goodbye and left the virtual room.