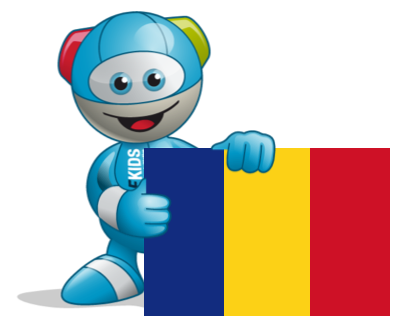 Trainers from Save the Children Romania visited schools in and around Bucharest along with the MobileKids mascot Moki.
Education of children aged five to 12 years.
Information events and interactive lessons.
Website featuring online road safety training materials for children.
Visit to an exhibition of antique cars.
Information brochures and teaching materials, including quizzes and notebooks.
To minimize the number of traffic accidents, the first local MobileKids programme was initiated in cooperation with the "Save the Children Romania" organization in 2013. By now, MobileKids Romania reached its sixth edition, being one of the most important traffic safety programmes among children.
Together with MobileKids mascot Moki, trainers and volunteers from "Save The Children Romania" and Mercedes-Benz visited various schools in and around Bucharest to conduct information sessions and teach interactive lessons about traffic rules and what to do to be safe on the streets.
Brochures with traffic rules and questions were distributed to the children. In this way, MobileKids reached more than 10,000 children aged 5 to 12 and their parents. MobileKids Romania also aims at journalists and parental multipliers to offer the project more awareness and raise the topic of road education in the public agenda. Also, some brand ambassadors have been invited to open lessons and encourage children to act safe.
In addition to the educational programmes at the schools, MobileKids also provided online materials including three video traffic lessons for children, parents and teachers. MobileKids Romania also organized online campaigns with parenting bloggers and 3 e-lessons on the Mercedes-Benz site. The aim of these efforts was to cover the topic areas of "crossing the road", "traveling by car" and "playing safely in the park" to create awareness of the dangers in road traffic and to train kids to become "traffic heroes".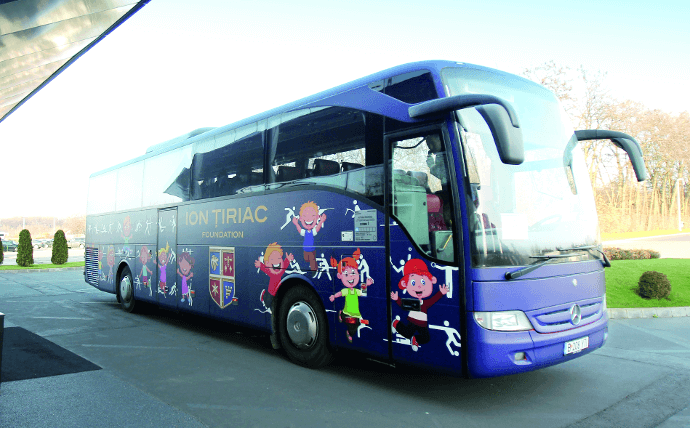 In 2016, some children were able to visit the Tiriac Collection Museum, an exhibition of cars and motorcycles, to introduce them to the world of Mercedes-Benz.