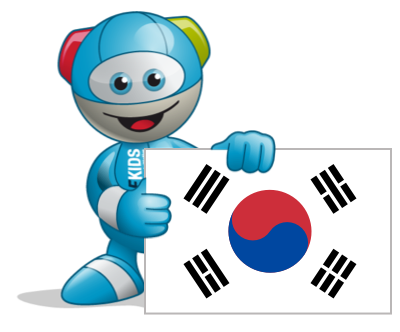 Special focus on road safety training for children from disadvantaged backgrounds.
Toolkits for children with educational material, flashcards and stickers.
Conducted at over 50 elementary schools in metropolitan areas.
School Zone Campaign with local government to keep children safe in school zones.
Renewal project of the oldest/largest traffic park in South Korea with the road traffic authority.
Website with MobileKids animation films, teaching material and a great deal of information relating to safety in road traffic.
In South Korea, MobileKids works together with the nongovernment, non-profit organisation Kids&Future Foundation.
In a playful manner, the initiative seeks to integrate the basics of traffic safety and accident prevention into the daily lives of children. There is also a website offering videos and interactive content.
General learning activities include the acquisition of safe behavior in traffic by practicing standard situations, rules of conduct on urban public transport, traffic sign recognition and appropriate behavior in the case of an accident. Professional trainers who possess years of experience in road safety education as well as university volunteers who support children to focus on the programme provide learning opportunities to underprivileged children along with a toolkit offering a variety of material developed for the children to acquire a better understanding of traffic safety. The initiative has reached around 8,000 children: 50 elementary schools in Seoul and Gyeonggi Province have adopted the initiative into their classes, and children in 320 social welfare centres have been educated as of 2016.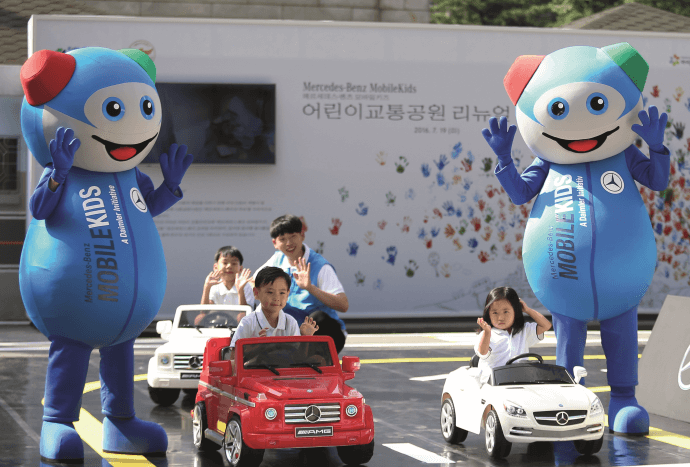 In addition, MobileKids signed a Memorandum of Understanding with the road traffic authority to renovate the children traffic park in Seoul, which is the oldest and largest in South Korea. The park has been reopened in July 2016 after its design was upgraded and facilities were repaired, so that children can practice traffic situations in realistic conditions. Through cooperation with South Korea's road traffic authority as well as the police, MobileKids was able to gain a high standard of quality for the children's traffic park, which in turn received acclaim from the press.
MobileKids South Korea also started sponsoring a school zone campaign in a suburban city near Seoul with the help of city officials and the police. The programme aims to make school zones safer by painting yellow footprints in front of pedestrian crossings along with a sign that reads "Look both sides (before crossing)" to keep children away from cars until the light turns green. There are also signs attached for the drivers, giving them advice to not park in school zones. The local government officials presented a trophy of gratitude for these efforts, and the campaign is planned to expand to other cities in 2017.
MobileKids South Korea cooperates with the Kids&Future Foundation, a non-governmental, non-profit organisation that has cared for the needs of children and adolescents since 2000.