A brief description of the project:
The objective of the teachers and educators of the Berlin school was to make kids fit for the big city traffic in Berlin. Their project "Safe on the way to and from school with Moki" was not only about knowing all the important traffic rules and crossing the street in front of the school safely. The programme also comprised a project day for road safety training with various stations, as well as several excursions outside the school.
Topic 1: Safe route to and from school (e.g. with school route poster, traffic dominoes, traffic light game)
Topic 2: Project day "Mobile and safe" at the school (e.g. with scooter and skills course, traffic sign puzzle)
Topic 3: Visit to the junior traffic training centre
Topic 4: Safe on the underground (practice day at Berlin Transit Authority BVG)
Topics 5/6/7: Visit to the police / federal police / exercises about dealing with strangers and people you know on the way to and from school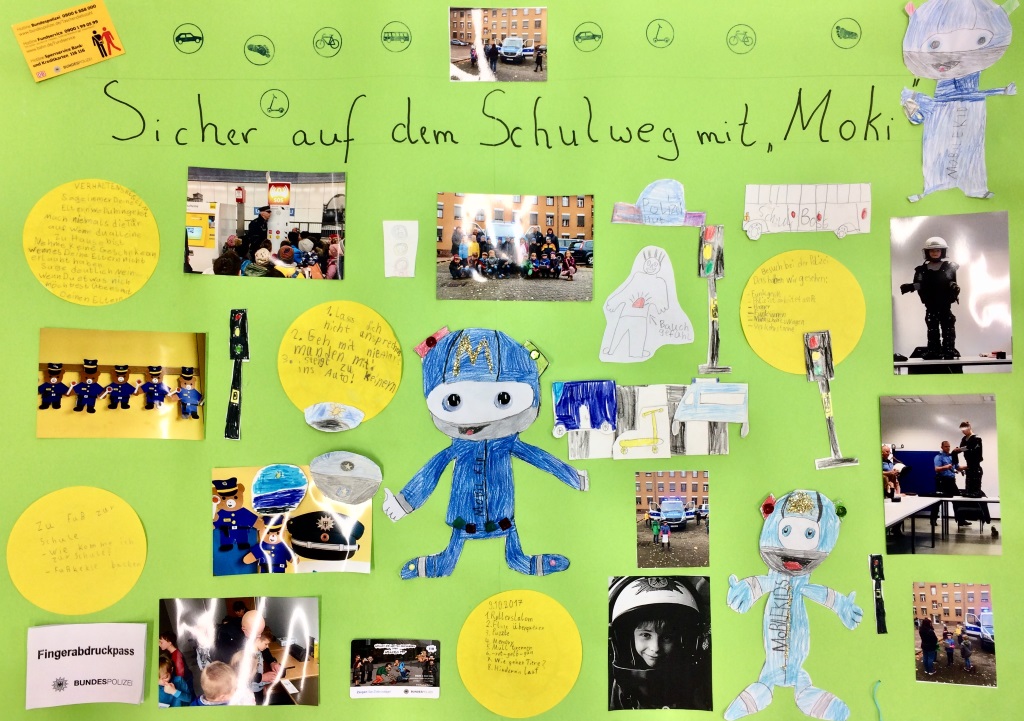 "Moki as a guiding example has [...] helped us a lot. He was someone the kids could identify with. We were able to approach all these important topics in a playful way. Moki was a helper, asked questions, offered praise when a solution was found".
"The material you provided us is of great use for this age group. We used it a lot".